Established in 1999, Hang Fung Real Estate Agency (Hong Kong) ltd has been providing professional consultancy services in a wide spectrum including second-hand property market and rental market to Chai Wan and Siu Sai Wan residents.

Currently there are 3 branches located in Chai Wan that makes us one of the biggest agencies in the areas. We also have plans to expand our network in the near future. Over the decades, we have been upholding the principle of treating our clients with honesty and sincerity by providing objective real estate advice to ensure our clients receive reliable agency services. Our services include sale, purchase and lease of private properties, apartments under Home Ownership Scheme (HOS), shops, car park spaces and relating advisory services.

We always try to offer the best to our clients. Our new website has been developed with more useful tools and information as well as a more user-friendly interface to keep the users up to date of what is new in the market in an easier way. We always do our utmost to fulfill your requirements.
New Jade Garden
| | | |
| --- | --- | --- |
| Address | : | Shop 15, L4 New Jade Centre, Chai Wan, Hong Kong |
| Tel | : | 2898 3372 |
| Fax | : | 2898 8931 |
| Licence | : | C-039490-A001 |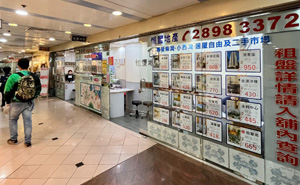 Eastern Plaza
| | | |
| --- | --- | --- |
| Address | : | Shop 69, Koway Court, 111 Chai Wan Road, Hong Kong |
| Tel | : | 2898 1839 |
| Fax | : | 2898 3938 |
| Licence | : | C-039490-A000 |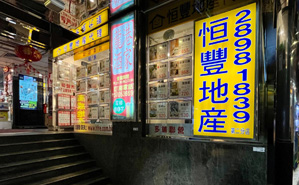 Winner Centre
| | | |
| --- | --- | --- |
| Address | : | Shop G54 Winner Centre, 333 Chai Wan Road, Chai Wan, Hong Kong   |
| Tel | : | 2565 8826 |
| Fax | : | 2565 8618 |
| Licence | : | C-039490-A003 |